About Afterbell
Looking to explore new passions or improve existing skills? Check out Afterbell – Siliguri's Premier Educational Center! With a diverse range of programs, including drawing, skating, dance, singing, karate, mathematics, etc., there's something for everyone.Regardless of your age, we believe it's never too late to pick up a new skill and polish it to perfection. Join us today and discover your hidden talents!
About the Founders
During a casual chat, Harshvardhan and Ria, Founders of Afterbell, had a brilliant idea: to create an all age recreation center in Siliguri that offers the best of everything under one roof. With a vision to establish neighbourhood recreation centers, conveniently located near residential areas and houses, regardless of their location. These centers would serve as gateways to a diverse range of fun and challenging activities, providing a safe space for children and teens while offering families the chance to take part in special events within their own community. 
Our overarching goal is to promote enjoyment, engagement and community growth. Moreover, these centers would foster social interaction and skill development in children through games and sports, while adults can connect with new acquaintances through various activities. We place great emphasis on promoting an active lifestyle, cultivating a sharp and calm mind and creating an inclusive environment where individuals of all ages and abilities can learn and thrive, celebrating diversity in the process.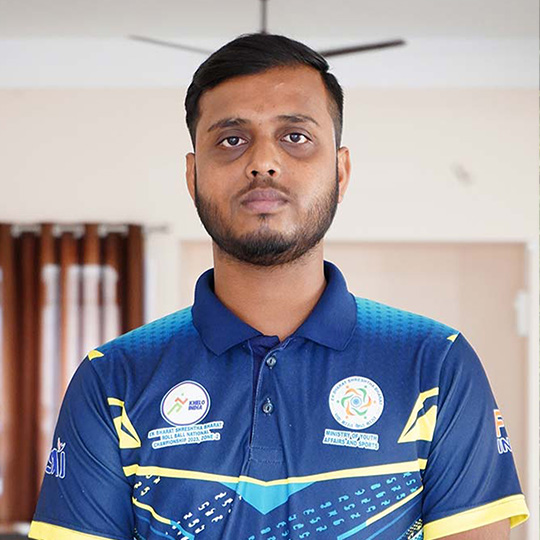 Skating
Experience the thrill of roller skating with us, under the guidance of Gold Medalist in National Ek Bharat Shreshta Bharat, Chandan Mishra.
Roller skating is a fun and effective way to improve health and burn calories. Choose us for a one-of-a-kind skating journey that will help you reach your full potential!
Mathematics
Discover the wonders of Mathematics with our highly skilled teacher Nisha Agarwal, who has 20 years of experience teaching the subject.

Math is a fundamental subject that is essential for many academic and career paths, and mastering it can lead to greater academic and professional success. Choose us for a transformative learning experience that will open up endless possibilities!
Kids Yoga
Introduce your child to the joys of yoga with Smile Yoga's Kids Yoga classes! 
Our certified teachers will help your child develop physical strength, flexibility and coordination through mindfulness and relaxation techniques.

Kids Yoga can also help children build self-esteem, social skills and healthy habits that will benefit them throughout their lives. Choose us for a fun and engaging yoga experience that will nurture your child's mind, body, and spirit!
Karate & Mixed Martial Arts
Learn from the best, Certified National Coach and National Referee Shihan Anil Rai, without the hassle of travelling far.
Karate and Mixed Martial Arts offer numerous benefits, such as improved coordination, flexibility, focus and stress relief. Choose us for an unparalleled training experience that will help you achieve your martial arts goals!
Therapeutic Yoga
Embark on a journey of healing and wellness with Smile Yoga's Therapeutic Yoga classes.

Therapeutic yoga is beneficial for individuals facing health challenges or seeking stress relief, as it can help alleviate symptoms and improve overall quality of life. Choose us for a transformative yoga experience that will leave you feeling rejuvenated and refreshed!
Art & Craft
Learn from the Guinness World Record Book holder, Mithu Roy and master the skills of painting, drawing, and crafting.

Art & Craft is also a great stress-reliever and can boost self-esteem and confidence. Choose us for a unique learning experience that will unleash your inner artist and inspire you to create masterpieces!
Dance
Experience the magic of dance with Shaikh Aslam Parwez, The Icon of North Bengal!
Dancing is a great way to relieve stress and express emotions, and it can be a fun way to meet new people and build social skills. Choose us for an unforgettable dance experience that will leave you feeling energized and inspired!
Cursive Writing
Our instructor Nisha Agarwal utilizes scientific techniques for the reconstruction and repairment of cursive writing.

Cursive writing has been linked to improved fine motor skills, better memory retention, and increased creativity. Join us now to discover the joy of beautiful handwriting and its many benefits.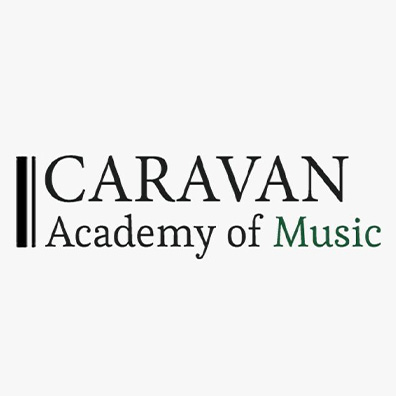 Music
Experience the joy of music with

Caravan (Academy of Music)

, a highly skilled singing and instrument institute.
Learning music can enhance cognitive function, improve memory and concentration, and boost mood and overall contentment. Choose us for a transformative musical journey that will bring harmony to your life!
Abacus
Our experienced instructor Anuj Rustagi is dedicated to brain development programs and will teach you the ancient art of Abacus.
It's a fun and interactive way to learn math that can also improve academic performance. Join us now to discover the many benefits of Abacus and improve your brainpower.
Chess
Discover the art of Chess with Biswajit Shil, an expert in teaching the intricacies of the game to students of all levels.

Join us to experience the thrill of competition, develop strategic thinking abilities, and enjoy the social benefits of meeting new friends with a shared interest in the game of chess.
Contact Details
Address: Shiv Mandir Road, Ward No. 13, Punjabi Para, Siliguri – 734001
Phone: +91 98835 73150
Mail: afterbellcosmos@gmail.com